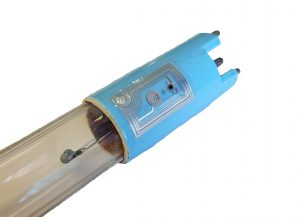 The applications for Near-Field Communications (NFC) technology are both numerous and varied. Achieving the best results often requires a customized solution. Our team has developed a suite of component building blocks and tools from which the ideal near-field Radio Frequency Identification (RFID) detection and tracking system can be created.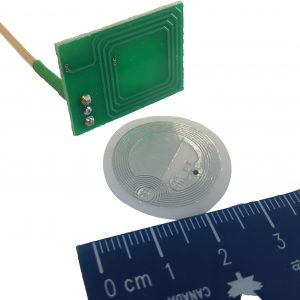 We offer custom solutions for the detection and tracking of tagged objects in the near field sub 30cm range. Our integrated PCB antenna solutions allow for the close proximity detection of low-cost miniature ISO14443 and ISO15693 compliant NFC tags operating in the 13.56 MHz frequency band.
Our integrated NFC reader solution allows for a compact detection surface that can be augmented with visual triggers to enable unique user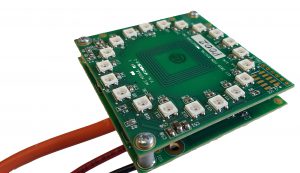 experiences. Applications include interactive point-of-sale selection detection, consumable life cycle tracking, and access control.