Our business efforts are focused in the area of new medical and biomedical device development where we form strategic partnerships with companies, research hospitals and universities seeking the unique services of a company with a proven track record in developing and commercializing novel applications in these fields.
Medical Robotics
MARLEX continues to develop innovative technologies in the field of medical robotics. Our rapid proof-of-concept design and prototyping services have allowed our clients to quickly demonstrate core competencies and strategic design concepts to their investors. In return, investors have rewarded our clients with the increased levels of funding and higher market capitalization required to transform their vision into clinical grade prototypes.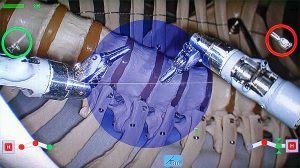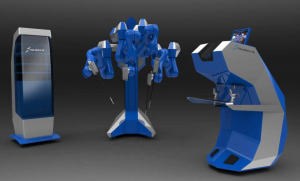 Automated Microbiology Specimen Processor
The Engineering Research and Development services at MARLEX have been instrumental in the development of the "World's most Innovative Specimen Processor". Our design innovations have been proven in the field to yield high performance, high quality and versatile solutions for our customers. With a broad range of electro-mechanical, embedded real-time software, and microbiology specimen processing experience, MARLEX has been able to rapidly accelerate the development process of our client's new product.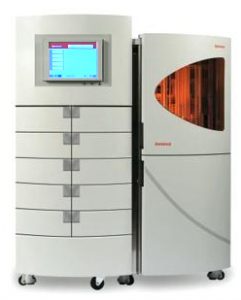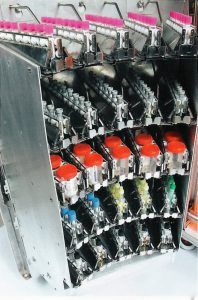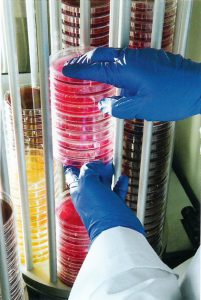 Core Technologies
Computer Vision and Image Processing to control positioning of plates, process verification and barcode reading
Touch screen Human Machine Interface (HMI)
Modular system of networked components communicating via IEEE 1392 and CAN bus
Embedded central controller to direct processing of samples by commanding and monitoring the machine actuators, cameras and sensors
High-speed motor control and monitoring
Versatile custom control boards for interface to motor controllers, sensors and other subsystems
Hospital Information System (HIS) and Laboratory Interface System (LIS) interface
Automated Reader For High-throughput Infectious Disease Diagnostics
MARLEX has developed fully functional prototypes for use in Automated Quantum Dot detection applications. Our expertise in high speed fluorescent imaging, real-time embedded control, micro-positioning, laser illumination and low level photonic emission detection has allowed us to rapidly transform a large lab-based experimental proof of concept setup into a working prototype bench top reader.
This reader technology can be scaled to a portable handheld device and is well suited for real-time detection and processing of Quantum Dot Barcodes in Multiplexed High-Throughput Infectious Disease Diagnostics.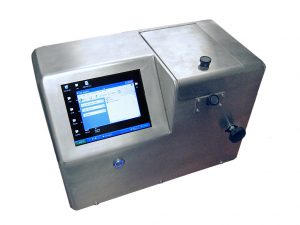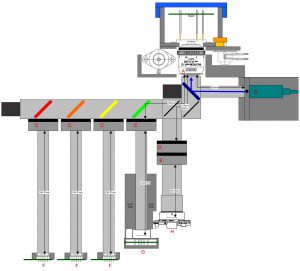 Core Technologies
Custom ultra-high sensitivity, low noise photonic emission detection circuitry
Precise 3-axis control of mechanical stage for micro-positioning the sample during processing
Sub-micron digital imaging and image processing
Algorithms for automatic focus and alignment of the microchannel
Data acquisition and display
Laser illumination and control
Optics (microscope lenses, narrow-band filters)
Integration with off the shelf modules and precision sensors
Embedded controller
Custom embedded control software
Interface to custom PC-based test and calibration software application
Automated Fluorescent Microscopy Based Analyser For Pathogen Detection
MARLEX has developed and successfully implemented fluorescent based microscopy imaging solutions. We have integrated laser illumination, narrow band filtering, and precision position control with our imaging system technology to capture exceptionally clear images at resolutions of 0.6 microns per pixel. We have developed custom software for the processing of images obtained from our imaging system designs and we have further integrated the software into a stand-alone DSP based product. Our design efforts have resulted in development of the BACscan™ reader.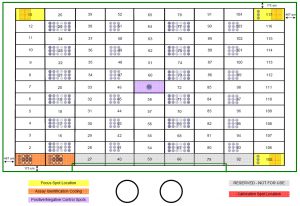 Core Technologies
Fluorescent based microscopy
Laser illumination
Optics (microscope lenses, narrow-band filters)
Precise 3-axis control of mechanical stage for positioning the BIOchip that contains the sample
Digital imaging and image processing
Algorithms for auto focus and analysis of sampled data
Touch-screen graphical user interface
Embedded controller
Custom embedded software for sample processing, data collection and data analysis