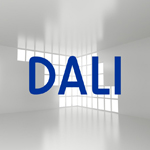 The Digitally Addressable Lighting Interface (DALI) defines a popular digital interface that is in use globally across the lighting industry for intelligent lighting management.
The DALI protocol is set out in the technical standard IEC 62386.
We have a great deal of experience using the DALI interface and protocol and have assisted our clients in developing a variety of products that communicate over a DALI bus. Our experience includes both DALI control devices and DALI control gear, including control gear that is compliant to the recent DALI 2.0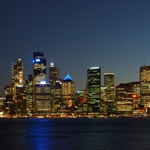 standard.
Some of the DALI devices we have worked on are:
Dimmable LED control gear.
Dimmable electronic ballasts for fluorescent tubes.
Dimmable incandescent lamps.
Converter for DALI control of existing lighting devices that require a DC voltage for a control signal.
Keypad and Slider controls for setting and adjusting lighting levels.
Room occupancy sensor using PIR motion detection.
Room temperature and illumination level sensors.
DALI Master devices.